"Mama told me not to waste my life" are the opening lyrics to Little Mix's Wings, and the girls have certainly listened to mother's intuition.
In today's Official Charts Flashback, we travel not-so-far back in time to 2012 and the birth of Little Mix as one of the world's next biggest girl groups.
Jade, Jesy, Leigh-Anne and Perrie's X Factor's winners' single Cannonball, a Damien Rice cover, seemed like an odd choice for a colourful and dynamic girl group, so when Wings was released from its coop, it felt like Little Mix had found their groove and the song - pardon the pun - flew, flew and flew.
Soaring straight in at Number 1, Wings shifted 106,766 copies in its opening week, knocking Bom Bom by Sam & The Womp (remember them?!) from the top spot. In turn, Little Mix became only the third X Factor winners to follow up their chart-topping X Factor smash with another Number 1. No winner has managed it since, and only Leona Lewis and Alexandra Burke had managed it before LM. 
MORE: The winner takes it all? The biggest selling X Factor winner's singles revealed
Wings has sold 536,000 copies to date, and has been streamed 9.2 million times in the UK. It spent four weeks in the Top 10, 13 weeks in the Top 40 and is still popular to this day; just last week, the empowering single was downloaded 152 times and received 119,000 streaming plays.
MORE: Little Mix's Official Top 10 biggest songs revealed
Elsewhere in the Top 40, the Top 10 featured four former Number 1s. Sam & The Womp's still-catchy-to-this-day Bom Bom dropped one place to Number 2, Rita Ora's How We Do (Party) slipped a spot to Number 3, and Wiley's Heatwave and Florence & The Machine's Spectrum sat at Numbers 6 and 7 respectively.
Carly Rae Jepsen is now deemed one of pop music's most underrated talents (*cough* Run Away With Me *cough*), but five years ago, she had two songs in the Top 40. Good Time, her Owl City collab (with that wonderfully awkward music video) hit its peak of Number 5, and former Number 1 Call Me Maybe was still sticking around at 28.
Elsewhere, Lucy Spraggan scored her first chart entry with Last Night at Number 11. Appearing on her self-released album from 2011, Lucy had performed the original song in her X Factor audition a few weeks prior. She was too popular for show bosses' liking, and the song was pulled from iTunes halfway through the chart week.
Listen to the Official Chart Flashback Top 40 on streaming services by clicking the image below.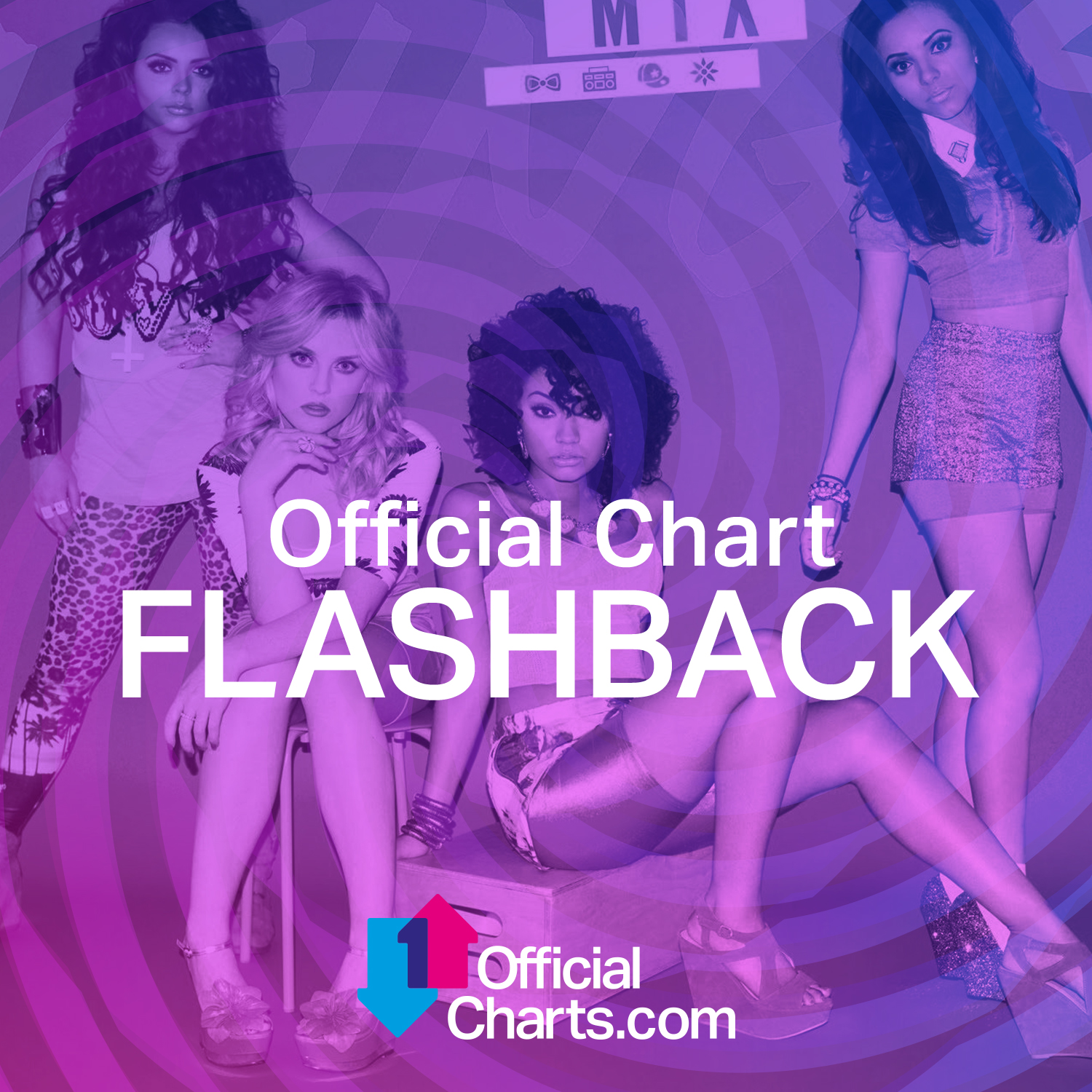 Look back at all of Little Mix's visuals of their career so far in our gallery of their single and album artwork covers: