The moment has finally come – we have a full set of 1D solo singles to compare.
Liam was the very last 1D star to release a solo single, and now Strip That Down, which features Migos rapper Quavo, has charted, we take a look at how it stands up against his four former bandmates' first solo efforts. 
Zayn
First off the blocks was Zayn Malik, who quit the band a full year before their planned hiatus to try his luck solo. Almost exactly 12 months later, he released Pillowtalk, a soulful, seductive track about, well, doing it – complete with glossy video. The track was an instant smash, selling 63,000 downloads and racking up almost 5 million streams in its first seven days.
Needless to say, Pillowtalk went straight in at Number 1 and its current sales stand at 278,000, with streams at 68.5 million. Zayn was also the first 1D member to release a solo album – Mind Of Mine came out a year after Zayn's departure from the band and was a Number 1 too.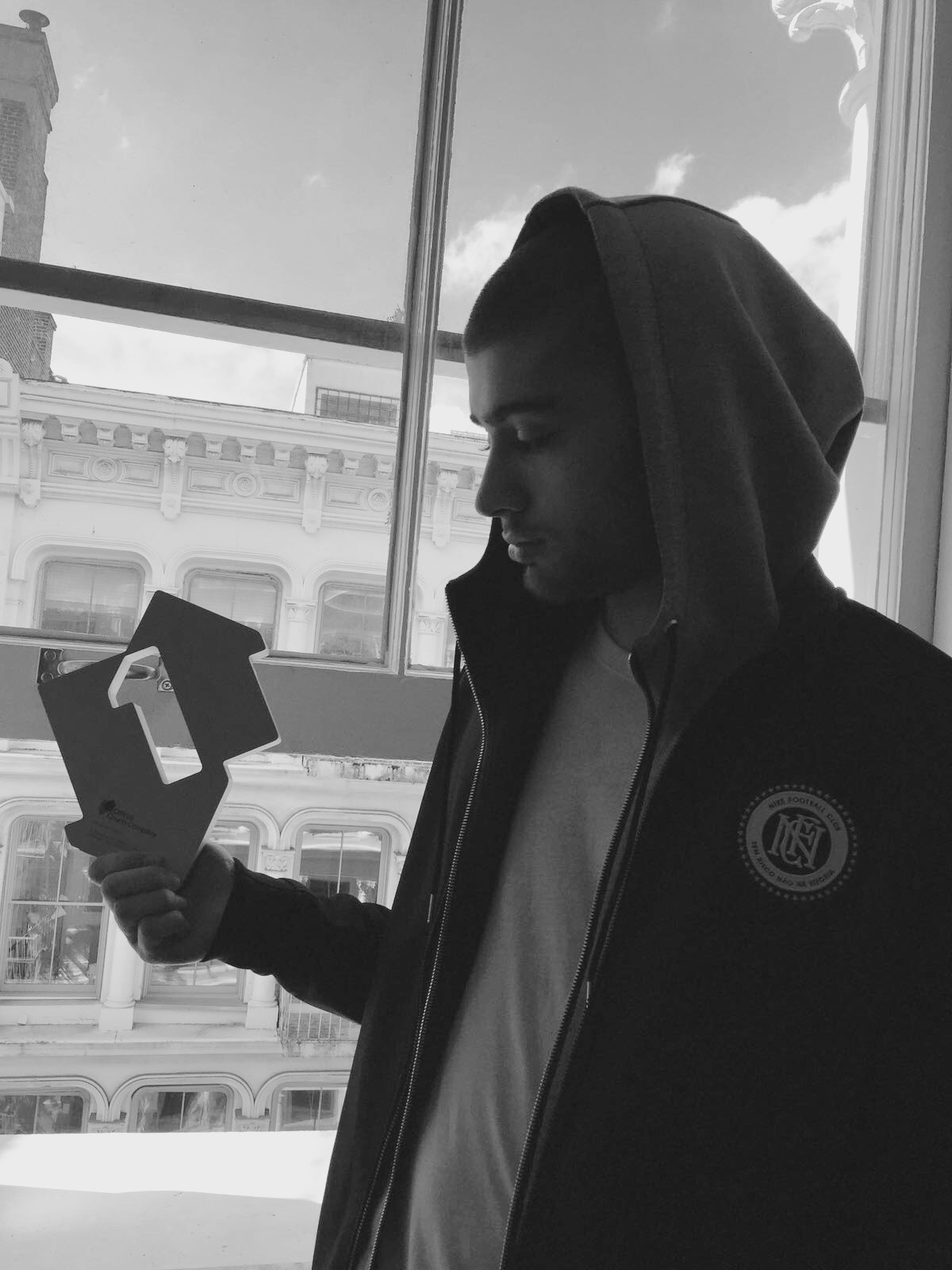 MORE: See Zayn's UK solo chart history so far
Niall
He'd previously hinted his post-1D future lay not in music but golf, so it was something of a surprise when Niall Horan became the next bandmate to dip his toe into solo stardom. In fact, it was so much of a surprise that he didn't even give us any advance warning it was coming – This Town appeared online one Thursday evening in October.
As it was released so close to the end of the week, it entered the chart at 100 on 5,640 downloads, before rocketing 91 places to Number 9 the following week. Its first full week on the chart brought 18,133 downloads and 1.9 million streams. This Town has sold 81,200 downloads and racked up 21.5 million streams, spending eight weeks in the Top 40.
Louis
Louis opted for a total change in direction for his first solo outing, teaming up with dance producer and DJ Steve Aoki for Just Hold On, an uplifting EDM anthem. Debuting the track at the final of The X Factor 2016, just days after his mother passed away, Louis made an early challenge for the Christmas Number 1.
Just Hold On was a new entry at Number 2, its peak position, with first-week sales of 31,000 and 1.65 million plays. Spending 11 weeks in the Top 40, Just Hold On has amassed almost 34.5 million streams and shifted almost 98,000 downloads.
Harry
Harry was next off the blocks, heading into more of an anthemic rock direction. Debut solo single Sign Of The Times went straight into the Official Singles Chart at Number 1, like Zayn's did, and ended a mammoth 13-week reign at the top for Ed Sheeran's Shape of You. The track's first week saw 39,400 downloads and 3.52 million streams – its total currently stands at 128,000 sales and 18.9 million plays.
Over on the Official Albums Chart in May 2017, Harry's self-titled debut did the exact same thing, and even outsold Zayn's album's all-time paid-for sales tally in just seven days.
Liam
OK, last but not least, it's Liam. He's been busy being a daddy the last few months, but now he's back to boss the charts, how did he do? In its opening week, Strip That Down has sold 21,300 downloads and racked up 3.53 million streams. So now we know!
MORE: See all One Direction's UK hit singles and albums in the Official Chart archive