Kate Bush's Wuthering Heights was a big moment in the history of the Official Chart. 
Not only did it kick off the influential singer-songwriter's career in rather spectacular fashion, she became the first female artist to land at Number 1 single in the UK with a self-written song; proving women were just as capable at turning out hit singles.   
Kate's debut single was based on the classic novel by Emily Bronte, a violent tale of unrequited love, jealousy and *quite* a lot of death. Legend has it Kate hadn't even read the book when she wrote the song, but, unlike us in our English Literature exam, she got away with it.
Kate was just 19 when she topped the Official Singles Chart with Wuthering Heights; and it remains her only Number 1 single - the closest she's come since is with 1985's Number 3-peaking Running Up That Hill. Wuthering Heights knocked Abba's Take A Chance On Me from the top spot and spent four weeks weeks at the summit, logging its final stint this very week in 1978.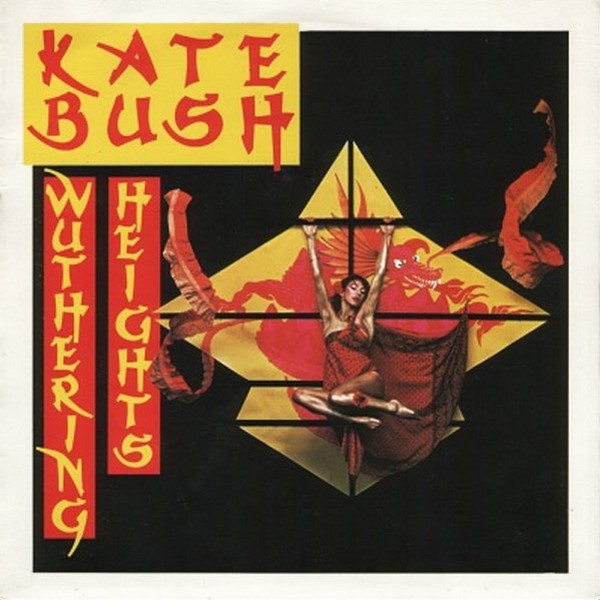 Wuthering Heights single artwork
MORE: Kate Bush's complete Official UK Chart history
Elsewhere in the Top 40 that week 39 years ago, Blondie were riding high with Denis at Number 2, and Gerry Rafferty's signature soft-rock smash Baker Street reached its peak at 3. 
Further down, Bob Marley & The Wailers landed their second Top 10 single with Is This Love at 9, and Chic classic Everybody Dance made its Top 40 debut at 38 (it would eventually reach the Top 10 seven weeks later). 
Listen to the UK Top 40 from this week in 1997 below and subscribe to our weekly Flashback playlist on Spotify, Deezer, Apple Music or click the image below:
Article image: Peter Mazel/Sunshine/REX/Shutterstock