As we enter the final stretch of 2017 (and Q4!), it's time to get excited about some of the biggest albums still to come this year. While we've already had major releases from Ed Sheeran, Harry Styles, Dua Lipa, Rag 'n' Bone Man and Stormzy, there are still some corkers to come just in time for the festive period. Handy that...
Liam Gallagher - As You Were (October 6)
Life comes at you pretty fast, especially on Twitter. One minute Liam was dismissing the idea of a solo album, tweeting: "Solo record are you f**king tripping dickhead im not a cu** LG X", but by August 2016, he was saying something new. "It's official I'm a cu** LG X", quipped the former Oasis frontman. And it's coming –  As You Were arrives on October 6.
The album's lead single Wall of Glass reached Number 21 on the Official Singles Chart, boosted by a performance at Ariana Grande's One Love Manchester benefit gig. It also peaked at Number 1 on the Official Vinyl Singles Chart following a series of limited edition releases. A second track, Chinatown, was released in July.
On production duties for several tracks is Greg Kurstin, the man behind Adele's Hello and Sia's Cheap Thrills, among many, many others.
Elvis Presley - Christmas With Elvis And The Royal Philharmonic Orchestra (October 6)
Following two hugely successful albums with the Royal Philharmonic Orchestra, 2015's If I Can Dream and 2016's The Wonder Of You, both of which reached the summit on the Official Albums Chart (and helped make him the most successful male solo artist in U.K. chart history), Elvis Presley is back just in time for Christmas.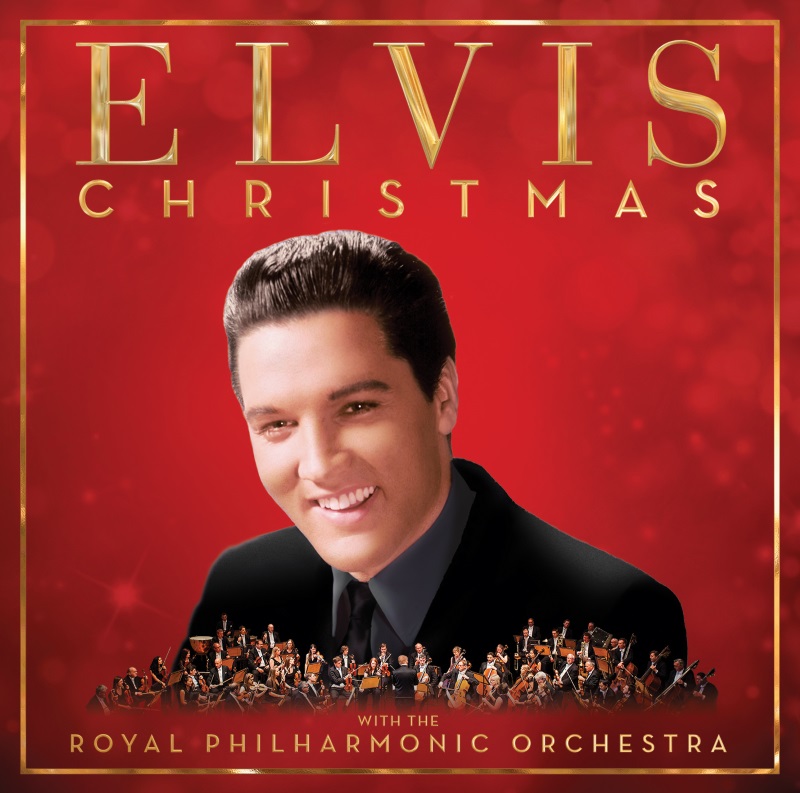 Produced by Nick Patrick and Don Reedman and recorded at Abbey Road Studio 2, Christmas With Elvis And The Royal Philharmonic Orchestra will feature some of the music legend's most loved festive tracks from 1957's Elvis' Christmas Album and 1971's Elvis Sings The Wonderful World Of Christmas. 
"The songs chosen were songs that Elvis was particularly fond of and it seemed quite fitting to have the Royal Philharmonic Orchestra once again accompanying him at this very special time of year," said Priscilla Presley, the executive producer on the album. "I'm positive he would be smiling if this opportunity came up in his lifetime and that this album would definitely be in the making."
MORE: Elvis' Official Top 50 biggest selling songs of all time
Jason Manford - A Different Stage (October 6) 
The first in a flurry of actor/comedian-turned singer albums to come this Christmas, A Different Stage is the debut album of Jason Manford and will feature his take on songs from musicals including Stars from Les Miserables, The Impossible Dream from Man of La Mancha and Hushabye Mountain from Chitty Chitty Bang Bang.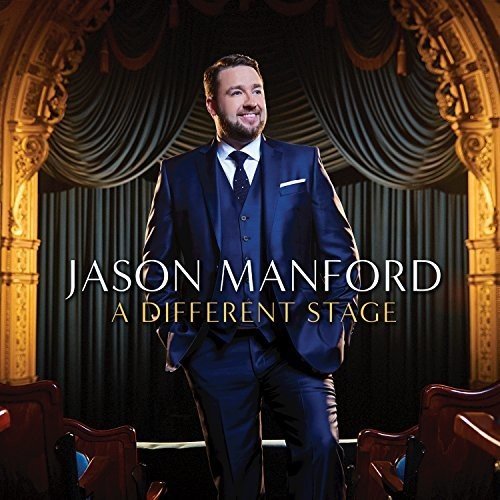 "I feel so incredibly lucky to have been asked to record this album especially with a respected record company like [record label] Decca – what are they playing at?!!" Jason said. Well, quite.
P!nk – Beautiful Trauma (October 13)
When she's not throwing herself through the air, P!nk is actually a rather good pop star. Despite this, the singer hasn't released an album since 2012. Luckily, 2017 is her year, and she's already preceded her upcoming seventh album with a massive lead single, the anthemic What About Us, which peaked at Number 3 on the Official Singles Chart.
The album itself, titled Beautiful Trauma, is sure to continue the political theme of the lead single. Yet, in reliable fashion, Pink has teamed up with pop maestros such as Max Martin, Shellback, Greg Kurstin, Jack Antonoff, Steve Mac and newcomer Julia Michaels on the record. Exciting stuff!
MORE: Pink's biggest Top 20 hits revealed!
Niall Horan – Flicker (October 20)
One Direction continue to be a powerful force, even when they're apart. After Harry Styles' solo album, Liam Payne's successful foray into R&B pop and Louis Tomlinson's dabbling with EDM, Niall Horan has proven himself more than competent, finding his own lane and releasing what's arguably one of the best post-1D singles, Slow Hands.
In fact, we're not the only ones that feel that way. The track, which peaked Number 7 and spent 15 weeks in the Official Singles Chart Top 40, also has a combined sales of 500,000. His upcoming album, titled Flicker, is set to feature production by Greg Kurstin and more, with the singer himself describing some of the tracks as having a "folk-with-pop feel" while some songs he teased as being "heavier than others". Intriguing stuff from One Direction's dark horse.
Kelly Clarkson – The Meaning Of Life (October 27)
After signing a new record deal with Atlantic Records (and signing on to become a coach on The Voice USA), Kelly Clarkson made a dazzling return to music with her soul-infused pop bop Love So Soft, which allegedly features American soul band Earth, Wind & Fire.
If all that excitement wasn't enough, Kelly also announced her new album The Meaning Of Life, as well as double A-Side Move You. "I've actually always wanted to make this album and I just haven't been able to. While it is still pop, it's way more soulful," she told Entertainment Weekly, before adding: "I love making all different kinds of records, so it's not like I'm mad about it or anything. I've just wanted to make this particular record since I was in junior high." From the sounds of it, Kelly is going back to her roots.
Michael Ball & Alfie Boe – Together Again (October 27)
Sure to be a contender as one of the biggest albums for Christmas, Michael Ball and Alfie Boe are teaming up again for a second time on the aptly titled Together Again. Given that their last album, titled Together, grabbed that coveted Christmas Number 1 album last year (and became the biggest selling album released in 2016), it's understandable that Ball & Boe are sticking to their tried and tested formula, breathing new life into some classic songs from stage and screen.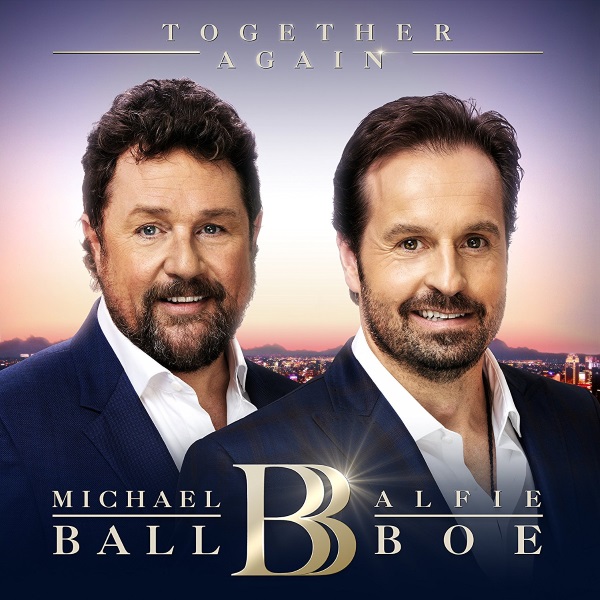 Alongside the album, set for release on October 27, the pair will also venture on a massive arena tour. Kicking things off in Australia in October, the unstoppable duo will kick off the U.K. leg on November 30 at the Motorpoint Arena in Cardiff.
Stereophonics – Scream Above The Sounds (October 27)
Two years after their last outing and 20 years since they first started out, Stereophonics are returning with their tenth album Scream Above The Sounds.
Like much of the musical outpouring of the last 12 months, lead singer Kelly Jones said that he had been inspired by recent world events. "If it's politics involved in my songs, then it's usually written through the perspective of a person, often myself, as opposed to literally talking about the powers that be. I've got the 'people on the street view' on things which is how I live my life really," he told NME.
Despite the political nature of the record, however, Kelly did say that there were some "contemporary-sounding" songs. "It sounds like us doing whatever it is we do in our 20th year," he added. 
Sheridan Smith - Sheridan: The Album (November 3)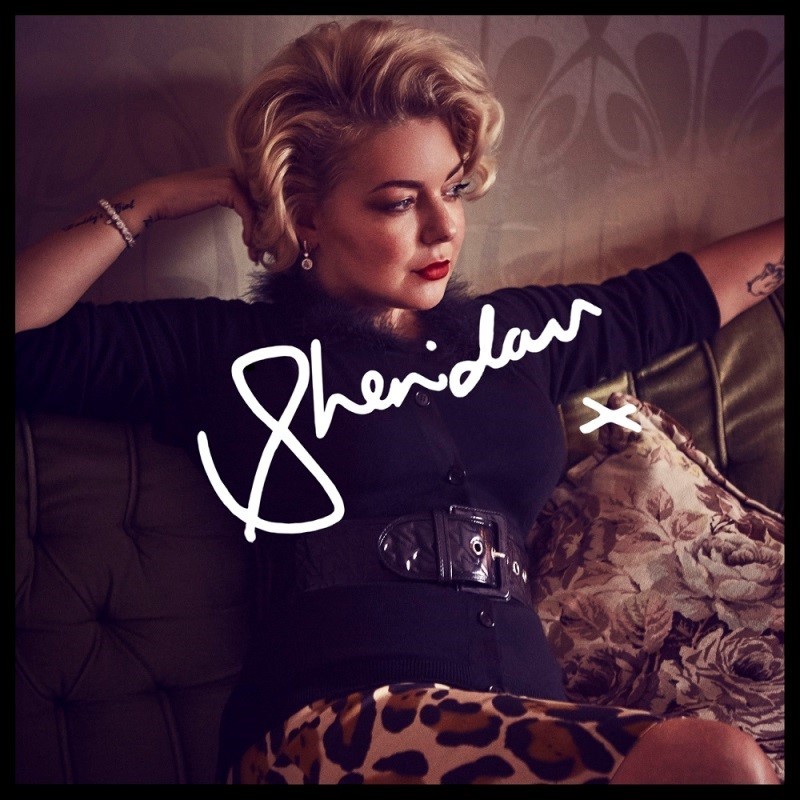 The acclaimed actress will be hoping to find success on the charts this Christmas with her debut album. The collection is made up of musical theatre covers, including Into The Woods and Dreamgirls, plus a handful of pop classics re-imagined such as Gnarls Barkley's Crazy. 
"It's been an amazing experience to be able to record an album of my favourite songs," Sheridan said. "It was always a dream of mine to release my own album so I can't wait for you all to hear it soon." The star will launch the album with a TV special on ITV on November 5 and you can see the full track listing here.
Sam Smith – The Thrill Of It All (November 3)
Now that he's bagged his sixth(!) Number 1 single on the Official Singles Chart with the choral and emotive Too Good At Goodbyes, Sam Smith is back with his sophomore outing. The singer, who has taken some time out of the spotlight, has worked with longtime collaborator Jimmy Napes as well as Timbaland, Malay, Jason "Poo Bear" Boyd and hitmakers Stargate.
The album, called The Thrill Of It All, also features a collaboration with unsigned artist YEBBA. See the full track listing here.
Taylor Swift – Reputation (November 10)
If lead single Look What You Made Me Do is anything to go by, Taylor Swift is one unhappy bunny (or snake, it appears), and she wants to set the record straight about a narrative she never asked to be a part of.
Of course, a new Taylor album will be met with huge speculation as to who or what exactly she's singing about, be it Kimye, Katy or new boo British actor Joe Alwyn. Regardless, it's always fun to decode and given Taylor's knack at writing a massive pop hook (say what you want about Taylor Swift, but she knows her way around a melody), the singer's sixth album is sure to be one of the biggest of the year.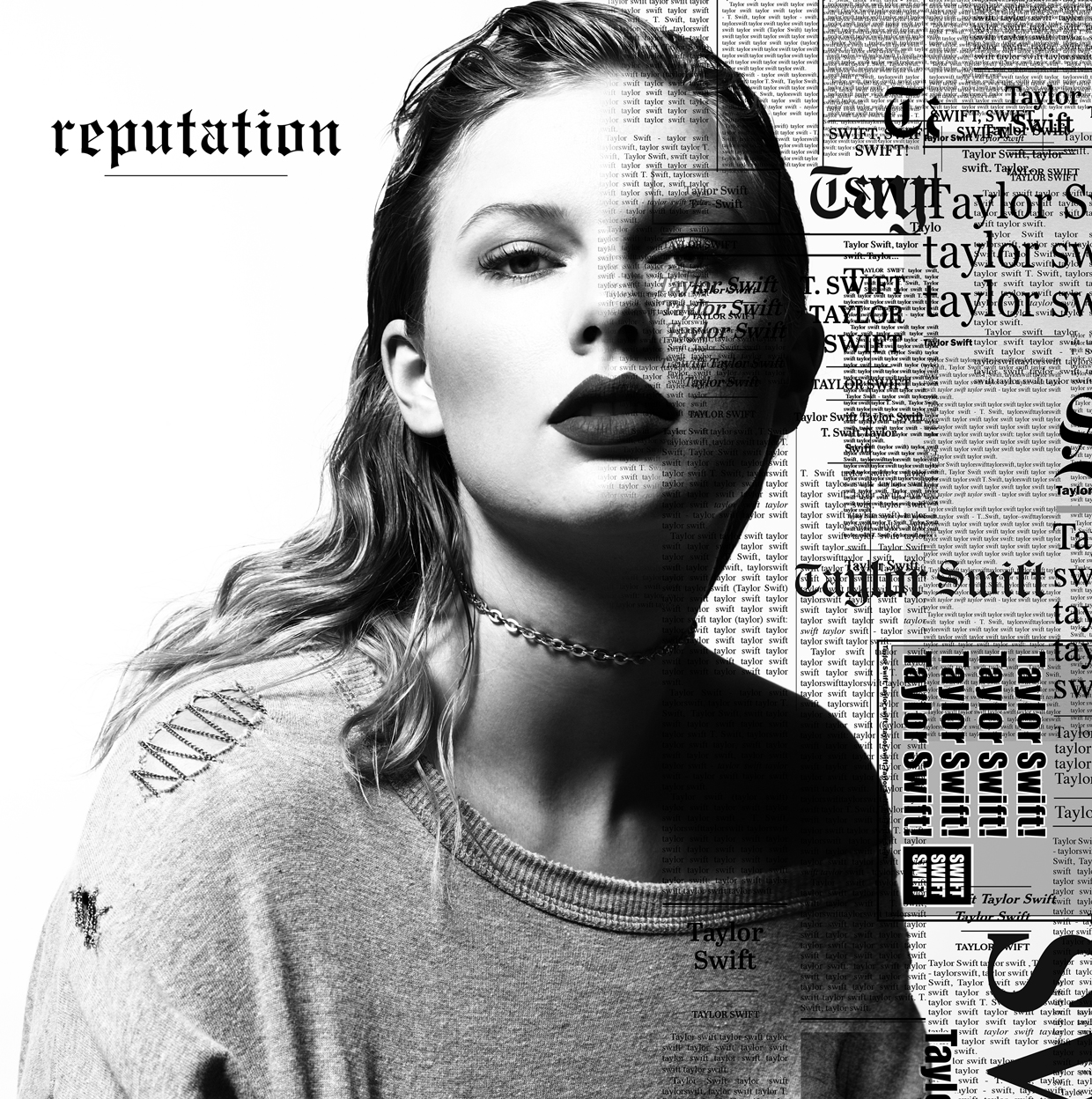 Alongside friend and collaborator Jack Antonoff, who helped create the Number 1 lead single, Taylor has also teamed up with Max Martin et al, who produced buzz track …Ready For It?, which peaked at Number 7 on the Official Singles Chart. The rest, of course, is still a mystery…
MORE: Which of Taylor Swift's songs made her Top 20 biggest sellers?
Seal – Standards (November 10)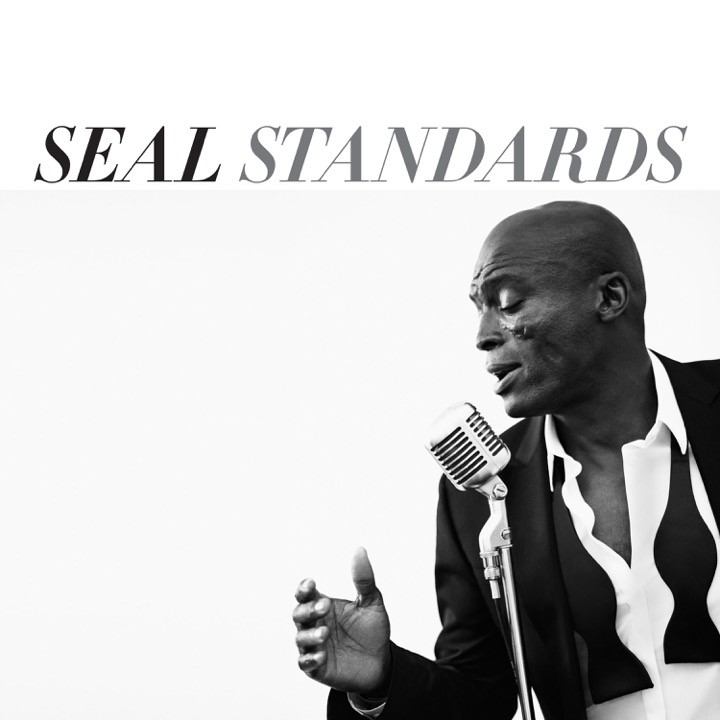 Seal is cementing himself as one of the greatest crooners around. This time the Kiss From A Rose singer is lending his talents to the standards. Featuring covers of My Funny Valentine, I Put A Spell On You, Luck Be A Lady and Charlie Chaplin's Smile, Seal said: "This is the album I have always wanted to make."
Elton John - Diamonds (November 10)
Elton is releasing a new greatest hits collection this November to mark 50 years of his songwriting partnership with Bernie Taupin. Since 1967, the pair have co-written Elton's biggest hits, including Your Song, Sacrifice, George Michael duet Don't Let The Sun Go Down On Me and Candle In The Wind. 

Image: Terry O'Neill
"We are at 50 years, and our relationship is healthier than it's ever been," Elton said. There have been times in our relationship when we've written with other people, but it still didn't stop the love. I love Bernie more than I've ever done and I think he probably feels the same way about me, because we've both led separate lives; we both write in separate rooms. We have an amazing respect and love for each other that's only grown."
Bradley Walsh - When You're Smiling (November 10)
Given the surprise success of his debut album Chasing Dreams, which became the UK's best-selling debut album of 2016, you didn't expect Bradders not to at least try and repeat the same trick again, right?
The TV-entertainer-turned-crooner has once again put his spin on a selection of standards from stage and screen, plus recorded an original song called One For My Baby, co-written by his son. Check out the full track listing here.
Paloma Faith - The Architect (November 17)
Paloma Faith's new album has a lot to live up to. Her last, 2014's A Perfect Contradiction, peaked at Number 2, spawned four Top 20 singles, won her a BRIT Award for Best Female and has clocked up 767,000 combined sales.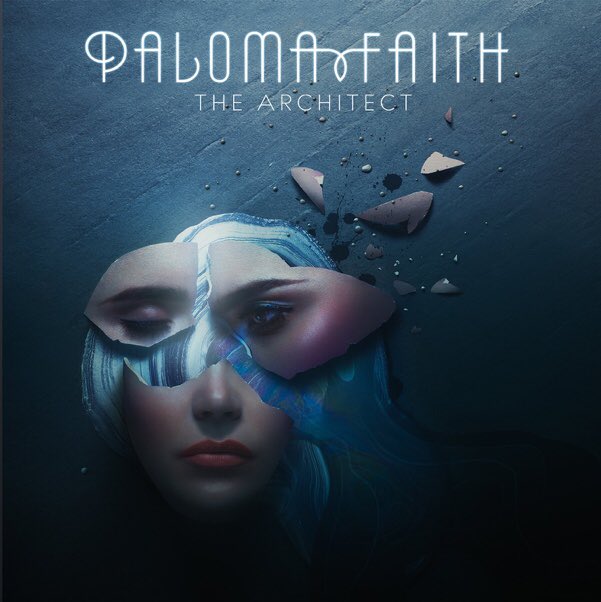 "The Architect is a social observation record," Paloma said of the album. "I was adamant that I wouldn't write about love. I wanted to look outside of myself. I'm coming at politics from the perspective of the common man or woman, observing why people are suffering. Each song on the record is about a different pocket of the socio-political world that I've been delving into.
"I wanted to write something more modern. On previous albums I've been more concerned with the past, but now I'm looking forward because of motherhood and wanting to change things for a better future. It's a marriage of old and new." If lead single Crybaby - a wistful, slinky disco number co-written by Paloma and Starsmith - is anything to go by, we're in for a treat.
Morrissey - Low In High School (November 17)
In these turbulent times, a new Morrissey album that puts the world to rights feels necessary. His 11th studio album was recorded at the famous La Fabrique Studios in France and in Rome at Ennio Morricone's Forum Studios, while longtime collaborator Joe Chiccarelli has worked on the production.
The record's lead single, Spent The Day In Bed, is rally against the media and, as the title suggests, offers some welcome advice when considering facing the big bad world.
Leading Ladies – Songs From The Stage (November 17)
The biggest divas from the West End stage are joining forces for an album of some of the best loved songs from musical old and new. Leading Ladies is a new group comprised of vocal powerhouses Beverley Knight, Amber Riley and Cassidy Janson, and their debut album sees the trio tackling tracks from stage shows such as Cats, The Bodyguard, Dreamgirls and Funny Girl. Expect big, BIG voices and many a sing-a-long moments. We're talking One Night Only, I'm Every Woman, etc etc. 
Alexander Armstrong – In A Winter Light (November 24)
When he's not advocating for summer beverages or voicing the reboot of Danger Mouse, Alexander Armstrong also finds time to record albums. Following his 2015 record A Year Of Songs and 2016's Upon A Different Shore, both of which charted in the Top 10 on the Official Albums Chart (at Number 6 and Number 8 respectively, since you asked).
This year, he's got Christmas on the mind, which is handy as the album, titled In A Winter Light, is released just in time for the festive period. Containing a mixture of Christmas classics, including a collaboration with Jools Holland, we can picture this album making an appearance at many a family Christmas gathering.
Noel Gallagher's High Flying Birds - Who Built The Moon? (November 24) 
Noel has gone psychedelic for his third album with his High Flying Birds band, teaming up with renowned electronic DJ and producer David Holmes. Who Built The Moon? includes collaborations with Johnny Marr and Paul Weller, while Noel describes album track Holy Mountain as "a song about love and it's one of the best things that I've ever done." 
David Holmes said: "People are going to be surprised. I think people love Noel and they're desperate for him to make a really big, bold, up-tempo beast of a record – a lot of Noel's music is quite mid-tempo. This one is fun."
Little Mix - Glory Days: The Platinum Edition (November 24)
The group's fourth album is already one of 2017's biggest albums, but expect this re-release to give it an extra boost in time for Christmas. The expanded collection features three new songs plus recent Top 5 single Reggaeton Lento (Remix) with CNCO, plus a never-before-seen documentary that goes behind the scenes of their world tour, as well as remixes of Touch (ft. Kid Ink), No More Sad Songs (ft. Machine Gun Kelly) and Power (ft. Stormzy) that were not included on the original album last November. Phew!
U2 – Songs Of Experience (December 1)
Sneaking in just in time for Christmas are Irish rockers U2. Songs Of Experience has been slated as a companion piece to their 2014 record Songs Of Innocence. The album, the group's 14th in total, was originally set for release last year, but following the shift in political climate the band decided to hold off and attempt to process what had gone down. "We just had one of those moments where you go, 'Let's step back from this for a second.' It is a very personal album, and it's not gonna become a political album overnight," Bono explained to Mojo. "But it has to now go through the filter of what's happened in the rest of the world."
Working with Ryan Tedder on the record, who said that he'd "never seen [the band] this focused", the album has now been proceeded by lead single You're The Best Thing About Me, which was released early in September. Expect there also to be a tour to follow.
Honourable Mentions:
Along with the above, we're excited for records from Jessie Ware, Christmas albums from Sia and Gwen Stefani, Kelela, Steps' Tears On The Dancefloor re-pack, Bjork, St. Vincent and possibly Camila Cabello and Zayn Malik. Meanwhile, as of yet these albums haven't even been announced, but we're still anticipating Selena Gomez, Charlie Puth and Miguel.