Dame Vera Lynn will this Friday (March 17) become the first centenarian, and thus the oldest ever living artist to release a new album. The collection, called Vera Lynn 100, is being released to commemorate her 100th birthday. Happy Birthday Vera!
The album features many of the Dame's classic songs, re-orchestrated, alongside a cover of Sutherland Brothers' Sailing, which was a Number 1 for Rod Stewart in 1975. The collection also features guest appearances from Alfie Boe, Alexander Armstrong and 2017 GRAMMY winner Cynthia Erivo.
To mark Vera's record-breaking achievement, we look back at other acts who prove age is simply a number on both the Official Singles Chart and Official Albums Chart. Let's start with the lady herself...
Vera Lynn
Dame Vera is not only the oldest act ever to release an album, the Forces' Sweetheart is also the oldest living artist to score a UK Number 1 album. Vera released We'll Meet Again – The Very Best Of back in 2009 and the album debuted at the top spot. Who knows, she could even beat her own record this Friday!
Paul Simon
In 2016, Paul Simon scored his first Number 1 album in 26 years with Stranger to Stranger, success he was "elated to have", at the age of 74. Bonus chart trivia for you: as part of Simon & Garfunkel, Paul's Bridge Over Troubled Water is the artist album with more weeks at Number 1 than any other on the Official Albums Chart. Impressive stuff from Mr. Simon.
MORE: The UK's 60 official biggest selling albums of all time revealed
Tony Bennett
Good ol' Tony is a jazz legend, and he showed he's still got the staying power when, aged 88 in 2014, his Cheek to Cheek collaborative album with Lady Gaga charted at Number 10 in the UK. 
Cher
52 is by no means old, but when Cher scored a Number 1 single at that age with Believe back in 1999, she became the oldest female chart-topper the Official Singles Chart had ever seen. In the song, Cher sang "cause I know that I am strong", and she was right – Believe's record has stood for the last 18 years. And the cherry on top? It's also the biggest selling single ever by a female artist in UK chart history (check out the full list here). What a woman.
MORE: All of the UK's million selling singles
Tom Jones
The Voice UK's silver fox and serial namedropper, Tom Jones is an absolute national treasure. In 2009 aged 68, he topped the Official Singles Chart with that year's Comic Relief single (Barry) Islands in the Stream. The Welsh-centric cover of Kenny Rogers and Dolly Parton's classic featured Welsh actors Ruth Jones and Rob Brydon as their characters Vanessa Jenkins and Bryn West from BBC's Gavin & Stacey – saw Tom become the oldest living person to ever score a UK Number 1 single. My, my, my Delilah Tom!
MORE: Every UK Number 1 single by Welsh artists
Elvis Presley 
The Official Chart really is The King's stomping ground. He may be gone, but he's certainly not forgotten: Elvis holds the record for the longest span between his first and latest Number 1 album. Wonder of You, his 2016 chart-topper with the Royal Philharmonic Orchestra, extended Big E's record-setting span to 59 years, 11 months and 24 days. "Thank ya very much."
MORE: Elvis Presley's complete Official UK Chart history
Rolling Stones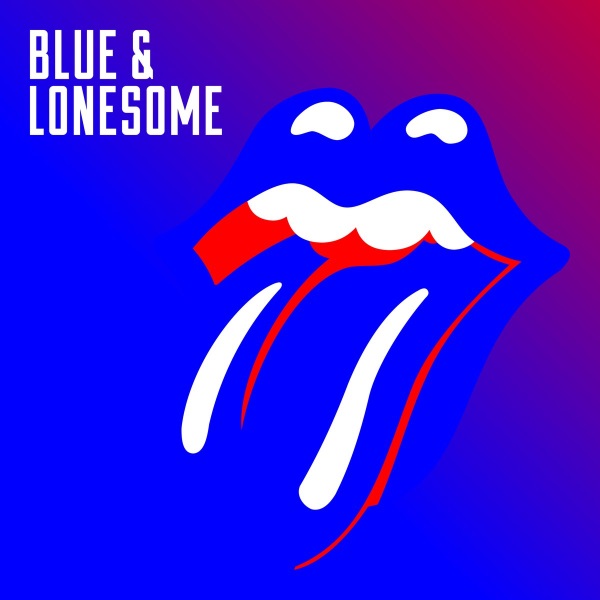 The Rolling Stones just keep on, umm, rollin'. Their latest album Blue & Lonesome topped the Official Albums Chart in November 2016, one of only three releases that year to sell over 100,000 copies in its first week that year. The Stones have now achieved a Top 3 album in each of the last six decades. Surely that'll give them some satisfaction!
MORE: View The Rolling Stones' complete UK singles and albums chart history
Barbra Streisand and Kate Bush
Second only to Madonna when it comes to her tally of UK Number 1 albums, Barbra Streisand is certainly an icon. Kate Bush is a record-breaker too, scoring more Top 40 albums in the same week than any other female artist ever.
MORE: The female solo artists with the most Number 1 albums
Both Barbra and Kate are the only women to score a Top 5 album in each of the last five decades. Kate can actually claim one better – she's hit the Top 3 in each too, but Barbra managed four more chart toppers in her haul. Either way, these two are irreplaceable figures in music that we're happy to celebrate. 
MORE: Kate Bush's Official Top 20 most downloaded songs revealed