There's always room in your brain for more information, isn't there? Let's prove it, and shove some more in, shall we, give our roundup of random highlights from the chart.
This week's highest climber is Kendrick Lamar's Humble, which proudly rockets 25 places to 6. Thanks to the release of his new album Damn, Kendrick has five songs in the Top 40 this week.
Ed Sheeran returns to Number 1 after taking a week off, generously donated by Harry Styles. Shape Of You is the first song to reclaim the top spot since Justin Bieber's Love Yourself in early 2016. And you know who wrote that song, don't you? It was Ed Sheeran! The lad's inescapable! While he's fallen short of breaking Bryan Adam's 16-week straight run from 1991, it's Ed's 14th non-consecutive week at the summit. The all-time record for a non-consecutive chart-topping streak is 18 weeks, so Ed's still in with a shout at besting that record.
Lady Gaga returns to the Official Singles Chart Top 40 this week with The Cure, new at 23. Songs with the word "cure" in the title are rarer than you'd think, sadly – in fact only two have made the Top 40. Ultra Naté hit Number 6 with Found A Cure in 1998, the follow up to the amazing Free, and Fish Go Deep hit 23 with The Cure & The Cause, featuring Tracey K, in 2006. The Cure is, of course, also the name of a band – maybe this will start a trend for songs named after other artists, and Madonna's next single will be called The 1975, or Fifth Harmony. You never know. (Another bonus fact: this weekend sees the birthday of Robert Smith, who is lead singer of… The Cure. Spooky.)
MORE: See all instances of "cure" in the Official Chart
This weekend sees the 10th Record Store Day, a chance for vinyl fans to get their hands on reissues and rarities and all sort of extras for their turntable. The Official Record Store Chart compiles what's been selling in independent record shops up and down the country. The bestselling Top 10 albums in indie record shops in 2017 so far are:
| | | |
| --- | --- | --- |
|   | TITLE | ARTIST |
| 1 | DIVIDE | ED SHEERAN |
| 2 | HUMAN | RAG'N'BONE MAN |
| 3 | I SEE YOU | XX |
| 4 | LITTLE FICTIONS | ELBOW |
| 5 | BLACKSTAR | DAVID BOWIE |
| 6 | PRISONER | RYAN ADAMS |
| 7 | BLUE & LONESOME | ROLLING STONES |
| 8 | SEMPER FEMINA | LAURA MARLING |
| 9 | MIGRATION | BONOBO |
| 10 | MODERN RUIN | FRANK CARTER/THE RATTLESNAKES |
©2017 Official Charts Company. All rights reserved.
MORE: The Official Charts Team pick their favourite Record Store Day releases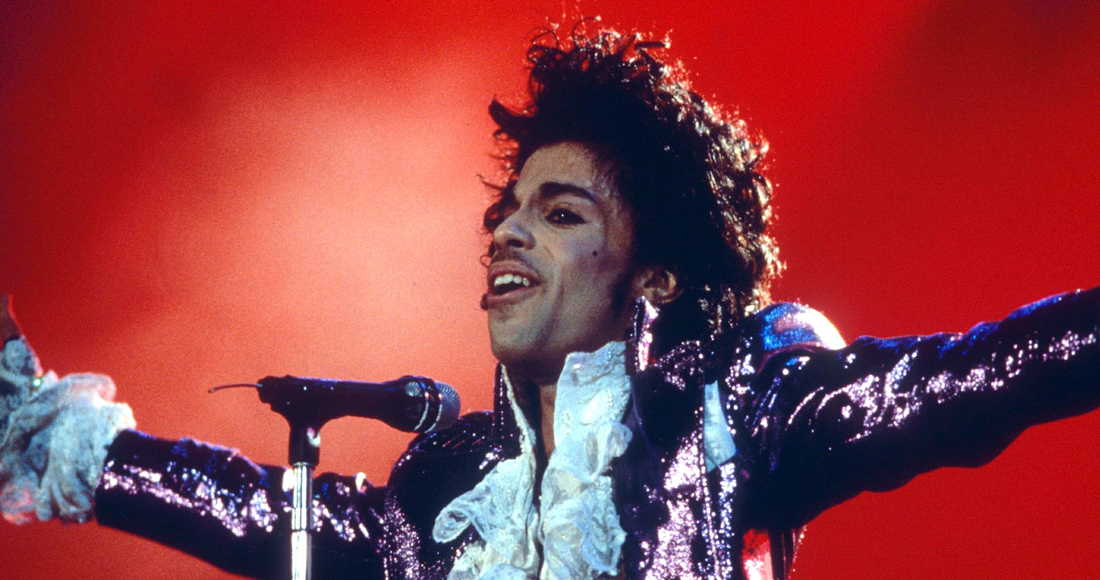 Friday 20th marks the first anniversary of the passing of Prince, one of the most iconic musicians of our time. We love to check in on how an old hit is doing, so we delved into the archives for perhaps his most famous track, Purple Rain, which peaked at 6 in 1984. It's still getting a lot of love: 653 of you downloaded it and Purple Rain has racked up 202,949 plays in the last seven days.
Got a chart fact you've been dying to know and wouldn't mind seeing us unravel right here? Tweet us using #ChartFact (funnily enough) and we might just pick yours!